About MediK9usa:
MediK9USA was started by veterinarian Paul Fedyniak. Our goal at MediK9USA is to provide canine specific equipment to EMS, Police K9 handlers, and MWD handlers to allow them to safely work with injured K9s.
Since becoming a not-for-profit, MediK9USA has also started creating online guides and tutorials for first-responders that will be available soon.
Starting in 2018, Illinois Emergency Medical Services (EMS) and Paramedics may transport a police K9 injured in the line of duty to a veterinary clinic or similar facility if there are no persons requiring medical attention or transport at that time. Illinois, Mississippi, and New York are the only states that currently allow transportation of police K9s in EMS ambulances.
In addition to donating the canine medical kits, MediK9USA sells them in our online store. This gives handlers and police departments have an affordable trauma kit option so that keeping their human and K9 officers safe at an affordable cost.
MEDIK9 TRAUMA AND EMS KIT:
"… the best first-aid kit out there, built to keep our partners safe."
- Deputy Castellon, Lee County Sheriff's Office K9 Handler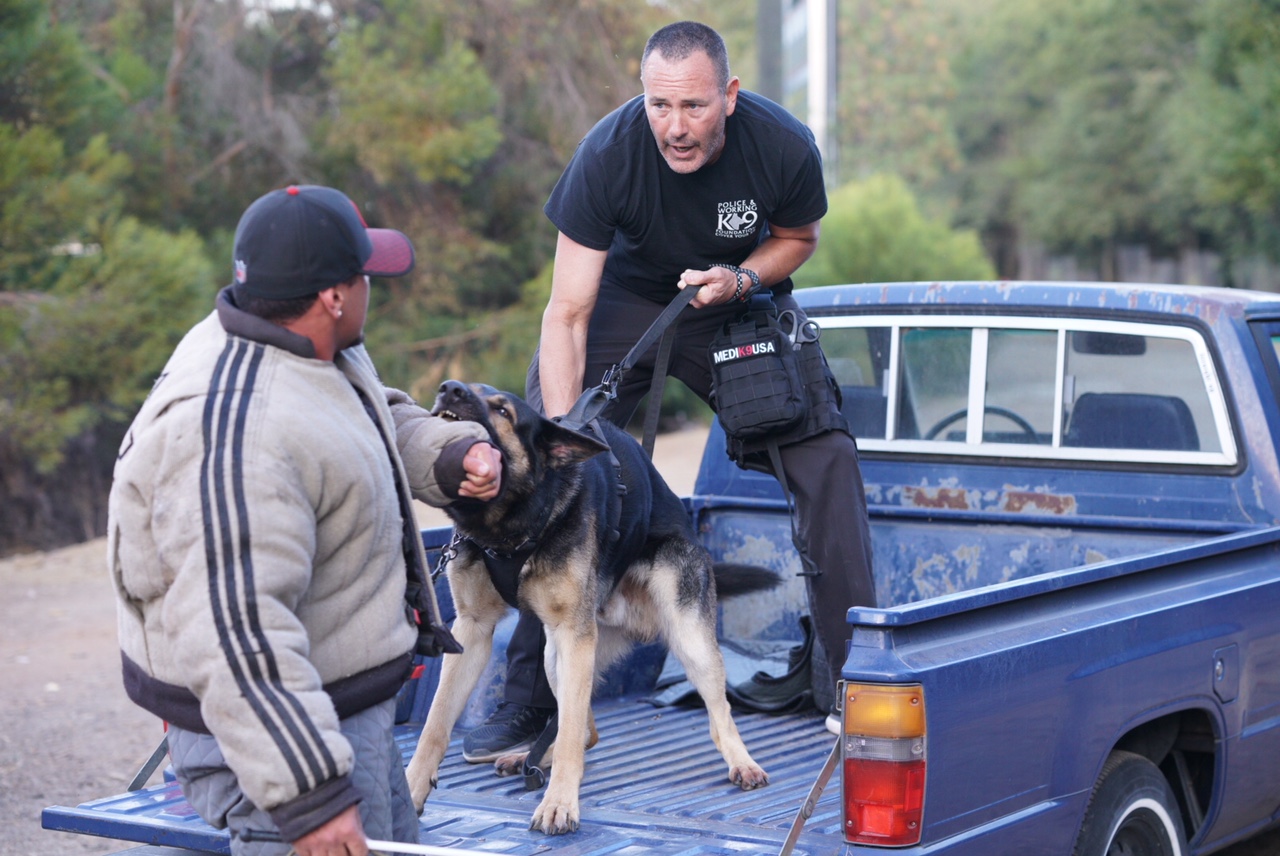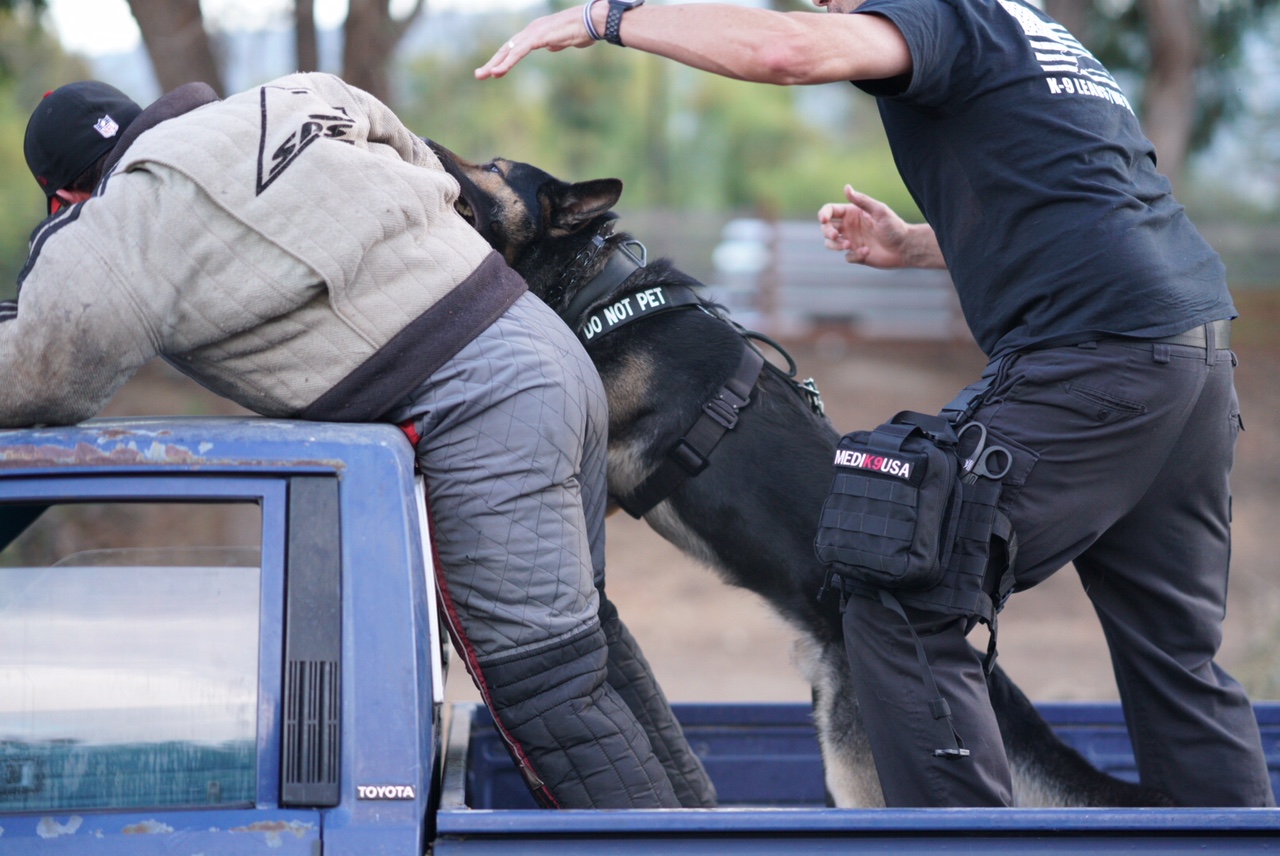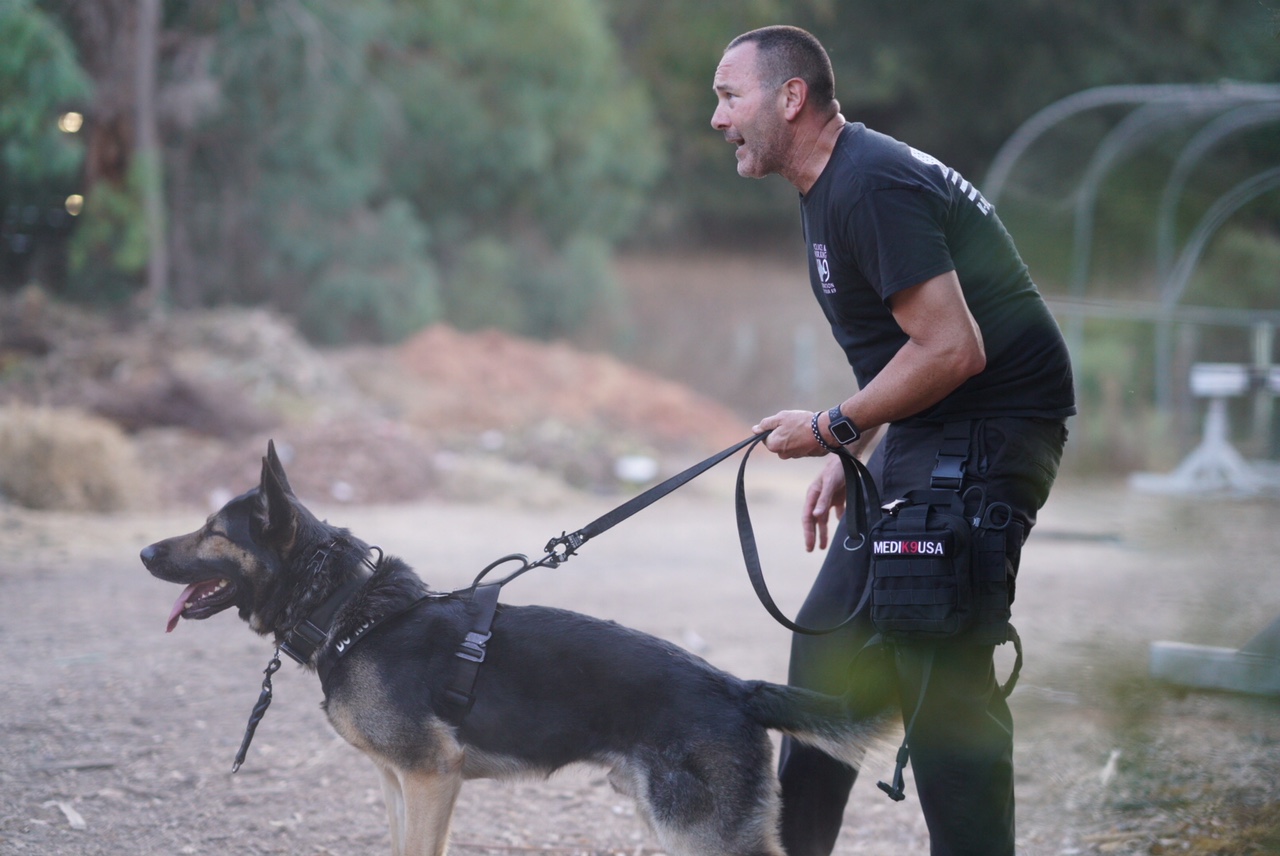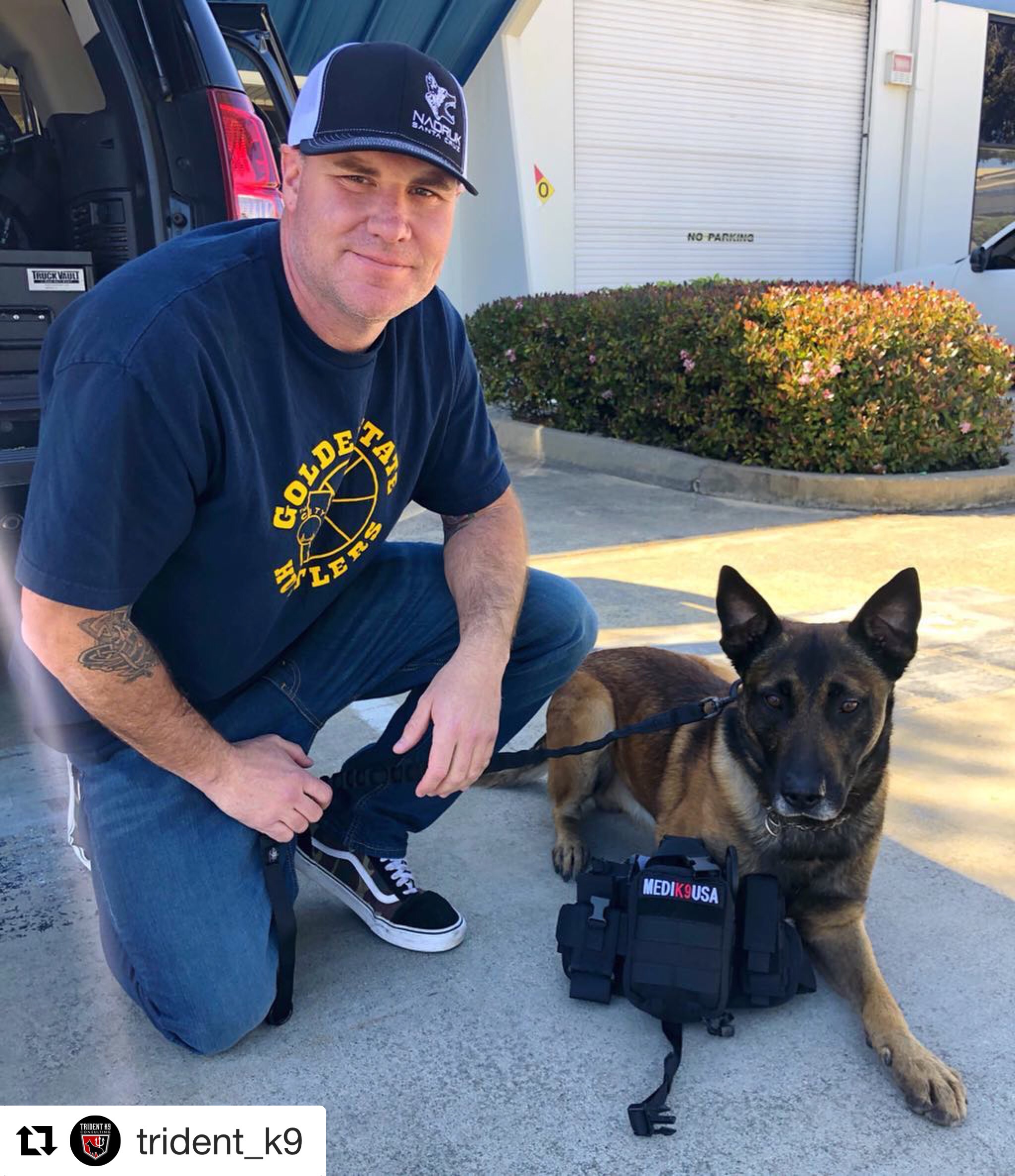 5/2/18 - Five EMS kits were donated to Arrow Ambulance - Carle Hospital, Champaign, IL.

5/2/18 - One trauma kit and canine oxygen mask were donated to the Illinois State Police K9 Unit

5/14/18 - Five trauma kits and oxygen masks were donated to the Illinois State Police K9 Unit

5/20/18 - Canine medical supplies were donated to the USAF Security Forces

9/18/18 - Three trauma kits and oxygen masks were donated to the Menlo Park Police Department, Ca.

10/1/18 - Five trauma kits and oxygen masks were donated to Mount Pleasant Police Department, SC

10/1/18 - Two EMS kits were conated to the SWAT tactical medics at Mount Pleasant Police Department, SC

10/2/18 - One trauma kit and canine oxygen mask were donated to Lee County Sheriff's Office, Fl

1/3/19 - One trauma kit and canine oxygen mask were donated to Alpharetta Department Public Safety, Ga

1/23/19 - One trauma kit and canine oxygen mask were donated to the Fulton Police Department, IL

1/23/19 - One EMS kit was donated to the Fulton Fire Department, IL

4/5/19 - One EMS kit was donated to PRO paramedic in Savoy, IL

4/10/19 - One trauma kit and canine oxygen mask were donated to the San Francisco Police Department, CA

4/25/19 - One trauma kit and canine oxygen mask were donated to the Blueline K9 Conference raffle for Police K9 handlers, PA

4/25/19 - Two trauma kits and canine oxygen masks were donated to the Pocono Mountain Regional Police Department, PA

4/25/19 - One trauma kit and canine oxygen mask were donated to the Ewing Police Department, NJ

5/23/19 - One trauma kit and canine oxygen mask were donated to the Berlin Police Department, NJ

8/2/19 - One trauma kit and canine oxygen mask were donated to the Mason City Police Department, IL

8/2/19 - Three EMS kits were donated to the Natick Fire Department, MA.

9/12/19 - One trauma kit and canine oxygen mask were donated to the City of Thomasville Police Department, NC
Total: 38 K9 Medical Kits