Pet Fur Pot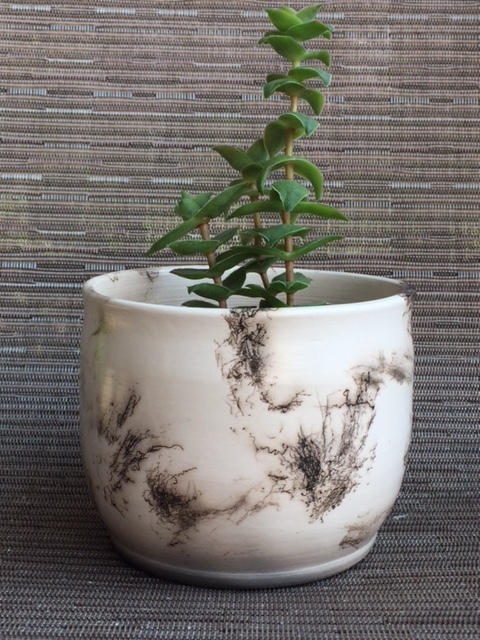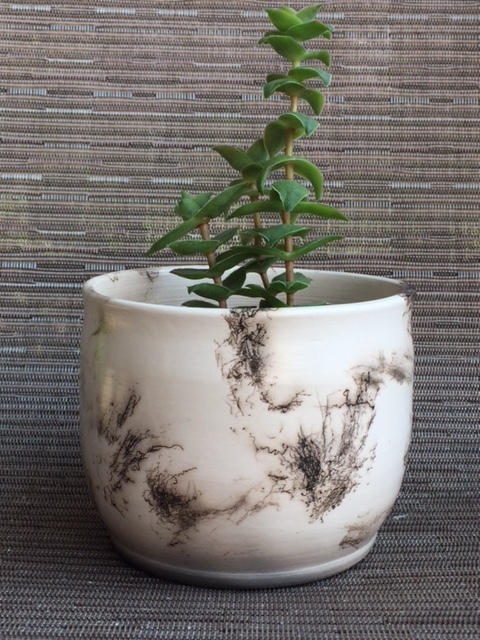 Pet Fur Pot
With this purchase, you can have pottery made using the fur/hair of your pet (any species).
*firing pottery in a Raku kiln is weather dependent. These pots are made in Rochester, NY and orders taking during the winter months may experience delay.
100% of profits go towards donating K9 medical kits for military and police K9s.
About:
Horsehair pottery was first made as a result of an accident by a Native American Potter. As she bent over to remove a hot piece of pottery from the kiln, her hair fell against it and burned, leaving a carbon trail on the clay surface. Since this happy accident, pottery of this nature has become an art form in its own right, admired for its uniqueness and rustic beauty.
As an animal lover you can imagine how this type of art form has potential of another nature. Using the hair of a horse is most common, but any type of hair will create the same type of carbon trail: dog hair, cat hair, even bird feathers! As a memorial to your pet, this pottery provides an individualized and one of a kind piece of art that can be used and enjoyed long after your pet has passed from this world.
To make this type of pottery, I throw the pots on a pottery wheel, let them get leather hard, and then trim them. They are fired in a kiln at 1600 degrees. The pottery is then cooled and burnished so that it is ultra smooth. At this point it is ready to become personalized. Your piece will be fired in an outdoor Raku kiln where the temperature is brought up to 1200 degrees. It is immediately removed from the kiln and placed on a heat resistant surface, at which time the hair is applied. Hair burns FAST at this temperature, so each piece will look completely different depending on how the wind is blowing and how much hair is applied! The smoke trail and carbon lines will be completely unique to YOUR piece.
Once cooled, the pottery is washed and polished with a fine wax finish. Your pet's name as well as the artist's mark and date will be written on the bottom of the piece. Due to the stressful nature of creating this art piece, it is not designed to hold water. They look wonderful with dried flowers, and can be used as pencil holders, any dry items you can think of. All pieces will be between 4 and 6 inches in height.
As a pet owner myself, I have created many pieces to pay tribute to MY pets and the peace and comfort that comes from seeing such a beautiful and interesting piece of pottery containing a little bit of MY pet makes it feel like they are still close to me in spirit. I hope that you will feel the same.
As the process of firing this pottery in a Raku kiln can be weather dependent, orders taking during the winter months may experience a slight delay in delivery as the weather in Rochester NY is NOT always conducive to this process!We try to complete all orders within 4-5 weeks, however, it can take longer in the COLD weather.
-Rachel M.
Once you pay for your pot, we will contact you with instructions to collect and mail your hair to the potter.